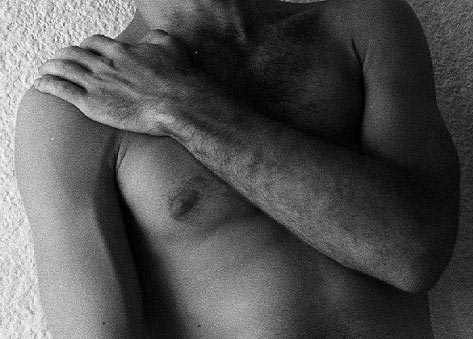 It is one of the most frequent cases for consulting a medical practice. It is an increasing pathology, especially from the age of 50. In most cases, this pain is linked to aches at the head of the rotators (shoulder tendons). But, as for the other joints, the shoulder may also be the seat of arthrosis and many other pathologies of the joints or loss of stability or calcifications.
These pathologies can arise from traumas or be linked to the ageing of the joint. There are many therapeutic solutions.

The contribution of modern techniques, such as arthroscopy, has enabled us to :
- Limit the size of the scars
- Reduce the post-op pain
- Facilitate re-education
- Shorten the stay in hospital
- Expect very good results as to the pains and the movements of the shoulder

ALL INTERVENTIONS CARRIED OUT UNDER ARTHROSCOPY ARE DONE IN AMBULATORY SURGERY, THAT IS TO SAY OVER ONE DAY.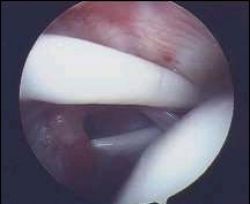 Arthroscopy has revolutionized the treatment of shoulder pathologies. Over this decade, an increasing number of operations have benefited from the boom and the progress of these arthroscopic techniques. Before that, these surgical interventions required wide openings, a long stay in hospital and a long period of functional re-adaptation. Today, thanks to arthroscopic surgery, the surgical gesture, the anaesthesia and the consequences of the operation are not so heavy.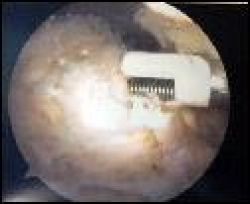 Arthroscopy uses an optical instrument 3 or 4 mm in diameter called "arthroscope" which is introduced into the joint through the skin requiring an incision less than 1cm wide. This optical fiber is linked to a video system which enables the surgeon to explore the whole joint with the help of a monitoring screen. The instruments required for the surgical gesture are also introduced into the joint through a minute hole.